BERRY HILL, 18 KM NE OF YELLOWKNIFE
27 aug 05

the gang attacked berry hill on 27 aug 05. located approximately 18 km northeast to town, it is accessible by a old mine road bisected in many places by streams and endless black death swamps. fortunately, for a change, the bugs were cooperative.

click on a picture to see a larger image. hit arrows at either end of the slideshow for more pictures.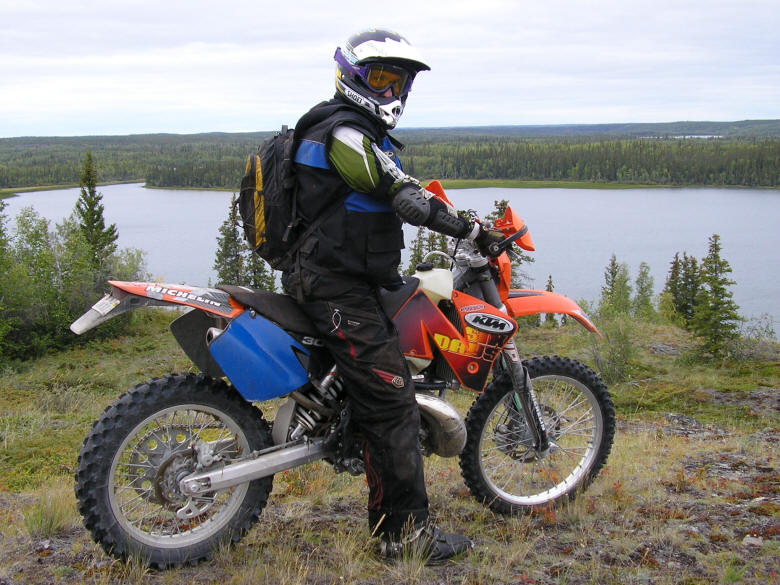 blackhartt on the mighty ktm. we are on a ridge overlooking the yellowknife river. cinnamon island in the background.
• Up • Skidoo 2009 • KTM 300 HYBRID • Husaberg FS550 E • KTM 525 ...MISS YA • KTM 300 REVISITED • Fall ride 08 • KTM 525 Tard • Berry Hill 07 • BMW R1200 GS • sledding 2007 • KTM 520 SX • Ridge run 06 • Sledding 06 • Berry Hill 25 aug 05 • my beemer • Sled ride 16 Apr 05 • Sled ride 22 Jan 05 • KTM 300 EXC • Jim's BMW • Mark's Supermotard • my Honda CR 500 •