Teaser
Brazil
Oct 2010

Sandra, Aimee and I head to Brazil 08-18 Oct...details of our stay will follow. In the interim, find pictures of our stay at Florianopolis and surrounding beaches. Details courtesy of Wikipedia.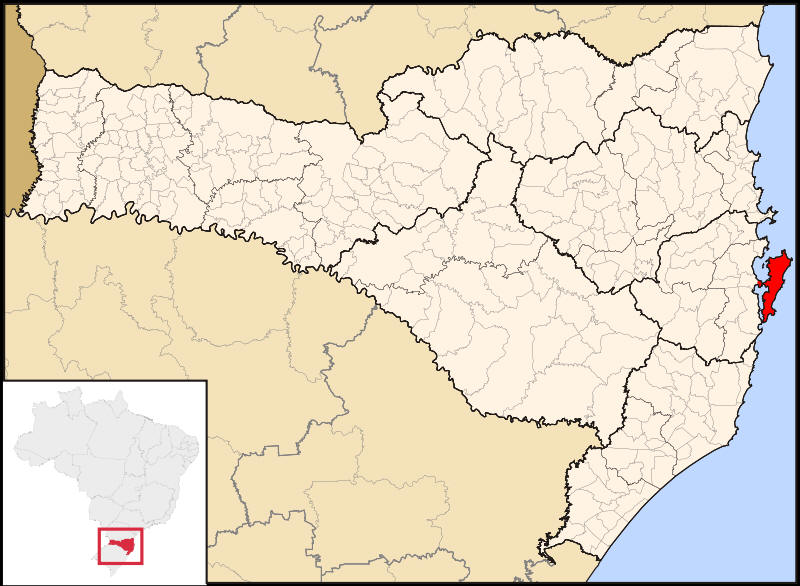 Florianópolis (nicknamed Floripa) is the capital city of Santa Catarina State in southern Brazil. It is composed of one main island, the Island of Santa Catarina (Ilha de Santa Catarina), a continental part and the surrounding small islands. It has a population of 410,000. The metropolitan area has an estimated population of 980,000.
The economy of Florianópolis is heavily based on information technology, tourism and services. The city has 42 beaches and is a centre of surfing activity. The New York Times reported that "Florianopolis is the Party Destination of the Year in 2009" on January 11, 2009. Newsweek placed Florianópolis in the "Ten most dynamic cities of the world" list in 2006. Veja magazine, a Brazilian publication, named the city as "the best place to live in Brazil."
Most of the population lives on the island's central and northern half. The southern half is less inhabited. Many small commercial fishermen populate the island.
Climate
Florianópolis experiences a warm humid subtropical climate. The seasons of the year are distinct, with a well-defined summer and "winter", and characteristic weather for autumn and spring. Frost is infrequent, but occurs occasionally in the "winter". Due to the proximity of the sea, the relative humidity of the atmosphere is 80% on average.
The maximum temperatures of the hottest month varies from 25 °C (77 °F) to 40 °C (104 °F) and the minimum temperatures are from 6 °C (43 °F) to 11 °C (52 °F). The lowest temperature ever recorded was −2 °C (28.4 °F), in 1975.
Local beaches
Florianópolis is the main location of the ASP World Tour, Association of Surfing Professionals (WCT), the only location in South America for this event.
Ingleses Beach (Praia dos Ingleses) Even though it is a beach preferred by tourists, Ingleses still keeps to the traditions of the Azorian colonizers. The dunes separating the Ingleses Beach (English Beach) from the Santinho Beach to the south are natural attractions not to be missed....and we humped them. The practice of sand boarding is quite common there, a sport created in Florianópolis.
Joaquina Beach (Praia da Joaquina) Won fame in the 1970s, when surfers from around the world discovered its waves. It is one of the beaches that offers the best tourist facilities, receiving a large number of tourists from around Brazil and the world. In addition to the beach, it is possible to enjoy the most famous dunes in the South of the country as well as to sand board.
All pictures by the Fischer-Hartt clan.
click on a picture to see a larger image. hit arrows at either end of the slideshow for more pictures.