Mackenzie River and south to Yoho National Park
12-14.07.08
Abbreviated road trip finally underway. Crossed the mighty Mackenzie without incident and traveled south to Grande Prairie where l had intended to leave the truck, unload the BMW and head to Alaska.

Original plan had been to visit Healy, Alaska and visit the infamous bus where Chris McCandless, he of 'Into the Wild', starved to death, then Denali, Anchorage and then take the Alaska Ferry south to Prince Rupert. There l would transfer ferries, and then head to Vancouver Island where l would meet up with Val.
However, a lack of time and with 3 days of pending rain, 10c and 2600 km of road, just to get to Whitehorse, l decided to head to southern BC instead.
After one night in Edmonton, l loaded the bike, left the truck at Jim's place, and l was off, albeit in the middle of a thunder storm. Made Yoho National Park the first night, where l froze to death.
Up the next day early, and wearing every piece of gear l owned, l headed to Emerald Lake.
click on a picture to see a larger image. hit arrows at either end of the slideshow for more pictures.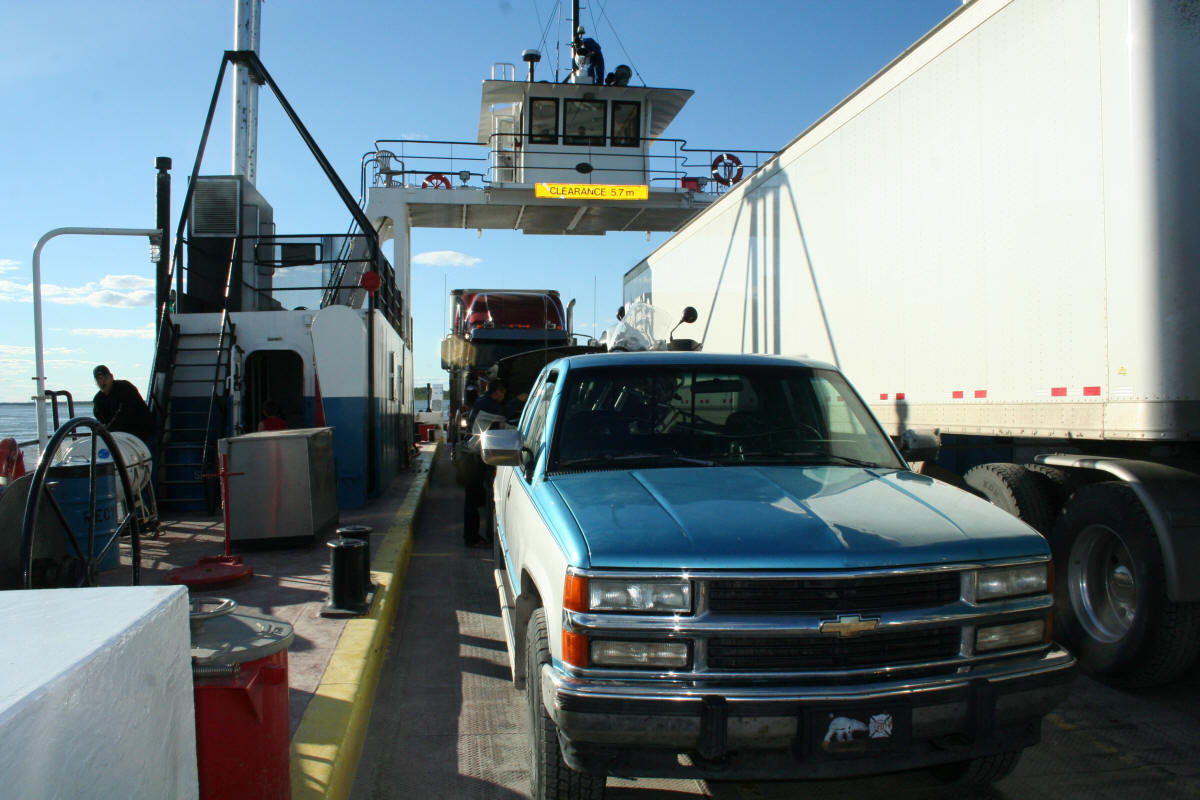 beast and beastmaster on mackenzie ferry...this was going to be the first of many, many ferry rides on this trip
• Up • Mackenzie/Yoho • Emerald Lake • Pulteney Point •